Brazil's construction opportunities
Published on:
10 Jun 2010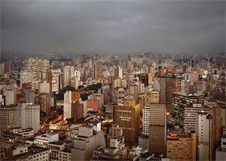 Brazil has been growing strongly for most of the last decade, on the back of an extended period of political stability, and growing confidence in the country's future. While growth was flat in 2009, it is predicted to return to boom-time levels of 6% this year and remain at that levels until 2014. Even in the "flat" year of 2009, the economy still created 900,000 jobs, when unemployment rose in most western economies. Indeed the country is so confident that earlier this year it removed measures on tax and interest brought in to stimulate the economy, in order to prevent the economy over-heating.
Much of the growth in the country is on the back of the mining of oil off the coast of Rio, which is being slowly but surely exploited by the giant state/private venture that is Petrobras. Other economic indicators, such as debt, also look very favourable - Brazil's borrowing this year is 1.5% of GDP compared with 13.5% in the UK. In part it avoided much of the problems of the credit crunch, because so little of the economy was based on credit.
However, there is an elephant in the room: high interest rates. One of the reasons borrowing is so low in the country is because it has always been so expensive. Potential investors need to factor this in to development plans.
Read the full article Cracking Brazil as published in Building.
British firms present in brazil
Familiar names who've committed to Brazilian offices include:
Aecom, Arup, Bovis Lend Lease, Buro Happold, Davis Langdon, Halcrow, McBains Cooper, Steer Davis Gleave
… and others who are dipping their toe in the water
3D Reid, BRE, Foster + Partners, Gensler, Mace, Pascall + Watson, PRP Architects, Space Syntax, Vinci