Benefits of QS work placements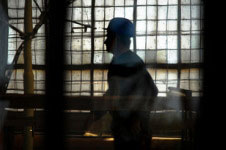 Initially I studied geography at university. On completion of my first year I spent the summer carrying out a number of work placements. These included ecology work in Scotland, monitoring emissions at a power station, working in the contaminated land department of an engineering company and doing QS work for a construction contractor specialising in the oil and gas sector.
The latter was the most influential of these placements and it was then that I made the decision to study quantity surveying. I enrolled at Northumbria University, and have never looked back.
A plethora of characteristics attracted me to the QS role including the variety of work as well as the mix of site and office environment that working for a contractor can provide. There is the opportunity to work internationally - especially upon becoming chartered - and it is a very sociable role. It also offers excellent job satisfaction in the form of watching projects progress and seeing the end result.
I was lucky enough to receive sponsorship from Costain for my undergraduate degree, the firm contributing financially towards my tuition fees throughout my degree. I spent my first summer working for Costain on the £398m Greater Manchester Waste PFI, and again in my industrial placement.
My responsibilities at Costain included managing a number of subcontractors, measurement, price comparisons, application assessments, holding contract award meetings, putting together contract documentation and dealing with day to day challenges.
In addition to my day-to-day responsibilities, I devised and organised - with the project director's approval - a school sustainability competition with a cash prize to be used for a sustainability themed project. This was a success and aided the project in terms of PR and corporate responsibility by involving the local community and promoting environmental issues.
During my placement I collected data for my course dissertation which involved innovation research across the top 100 of the Costain supply chain. I then devised a number of innovation tools which were put on the company intranet. This followed a couple of presentations discussing my findings and ideas for improvement to an audience of directors and QS's from the firm's Manchester and Birmingham office.
During the placement year I was also successful in receiving the Queen Elizabeth II Scholarship from the CIOB.
Currently I'm in my final year at university. I have found the experience gained during this period a fantastic benefit and would highly recommend this method of study.
Adam Golden is a final year QS student at Northumbria University.